Missy/Tiny Litter
This page is for our Ch. Lil Pawz Miss Sassy (Missy) and Ch. Sonrisas Tiny Thomas (Tiny) http://www.sonrisashavanese.ca litter. I really want to Thank Rita Thomas for allowing the breeding. This has been a very fun litter to watch grow, I have pictures of them as puppies and pictures now that they are older. Some day we hope to have pictures of their offspring as well. Missy and all of her offspring now have been spayed or neutered and live in wonderful loving forever homes and we get wonderful reports from their families.
---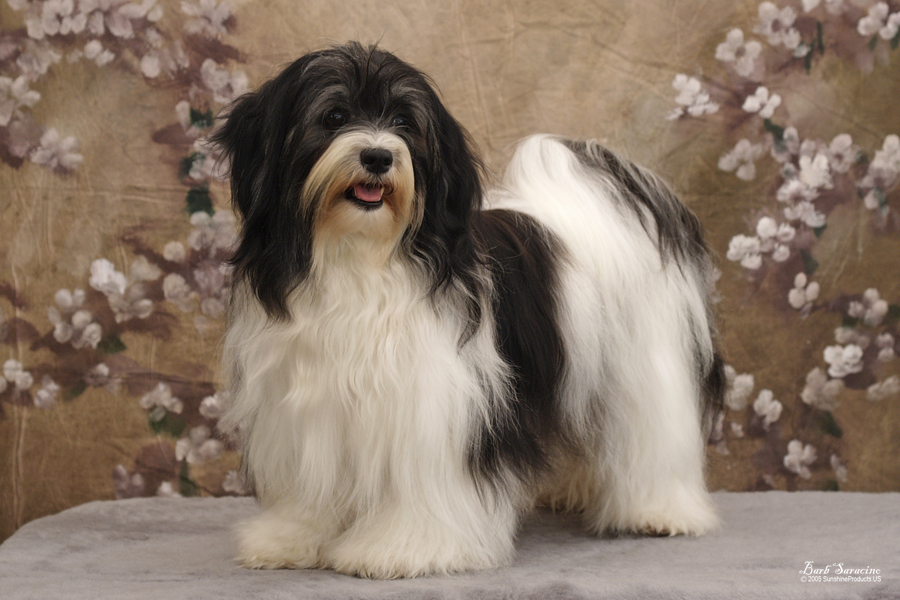 Ch. Lil Pawz Miss Sassy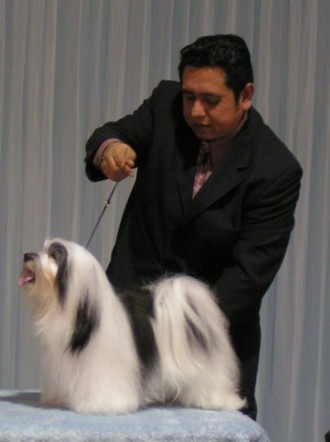 Ch. Sonrisas Tiny Thomas
They were born on Friday, January 13, 2006.
There are 3 boys, all a variation of sable or brindle & white, plus 3 girls, all a variation of black & white.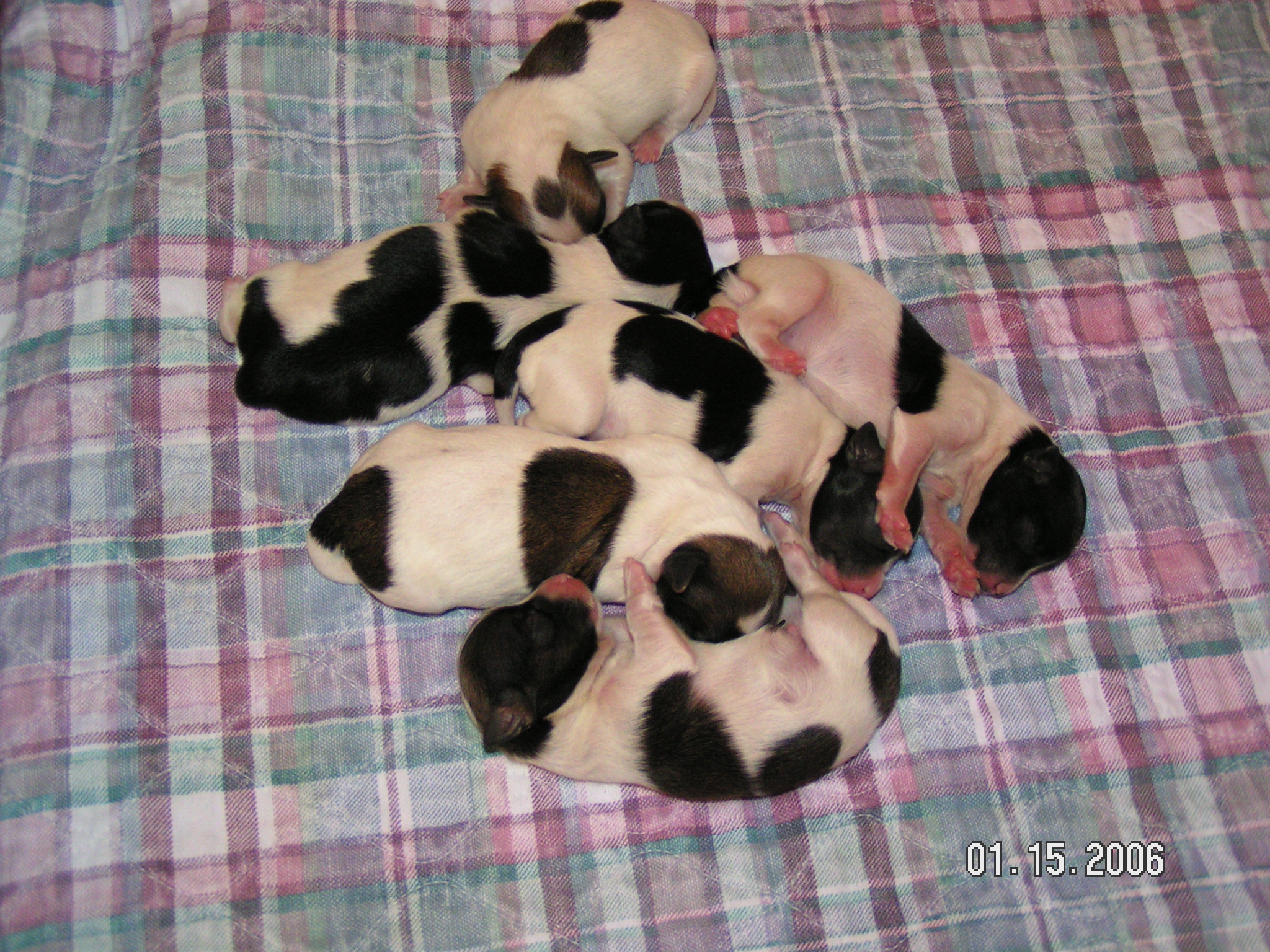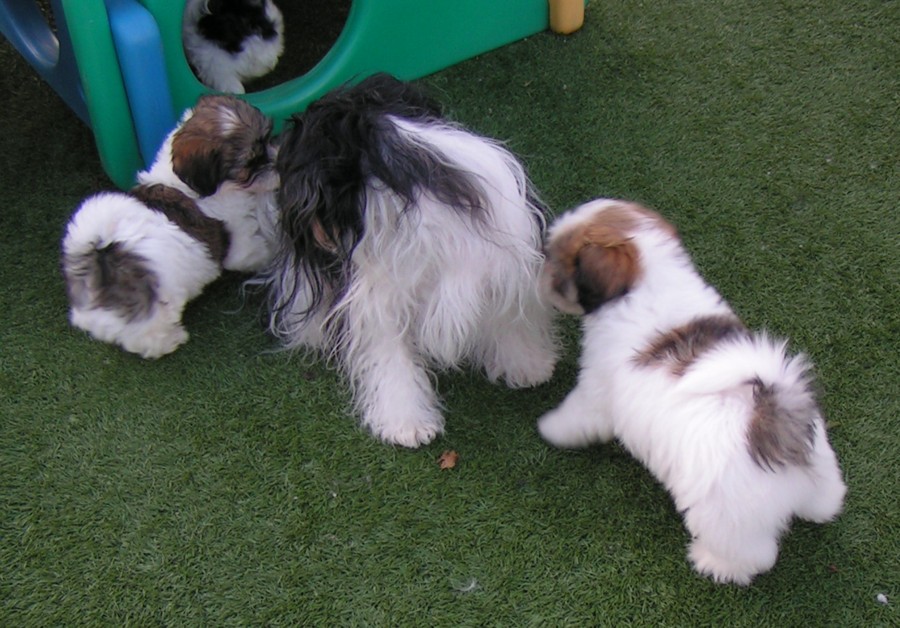 This is Monty & Sparky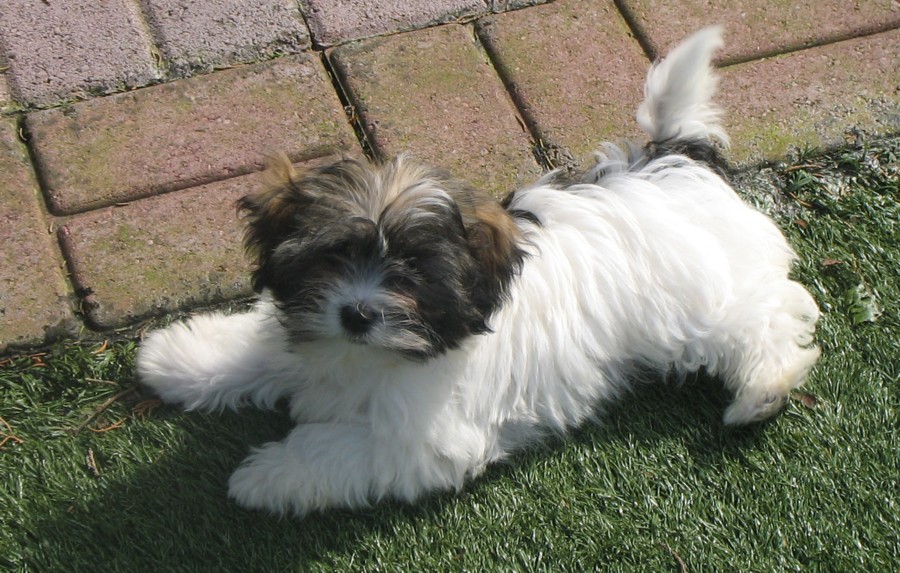 Blaze
The puppies are so happy when the sun comes out and they can play in the big dogs yard.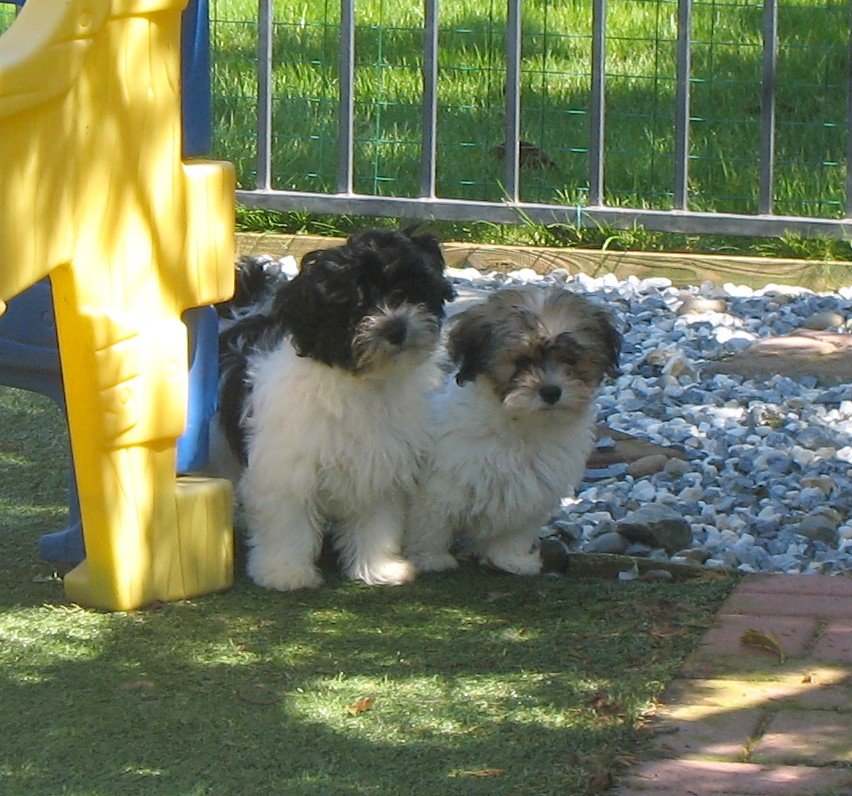 Buttons & Sparky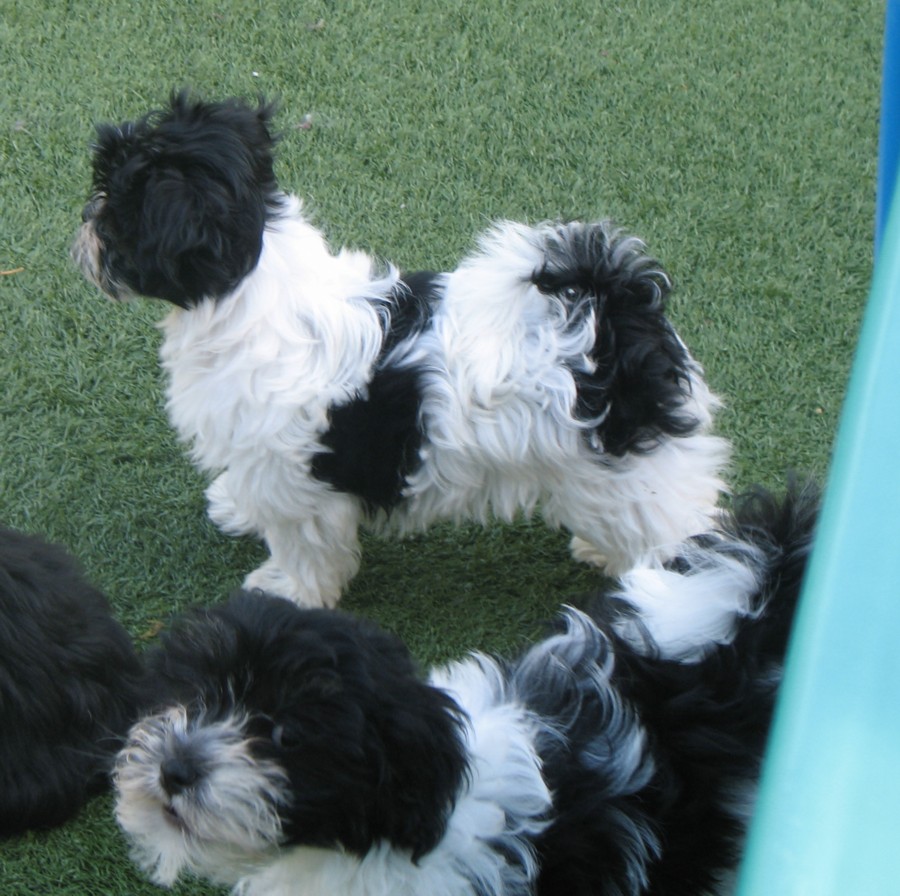 Stachie
This is a lot of the crew playing together in the back yard, adults and puppies. It is hard to take pictures of moving targets.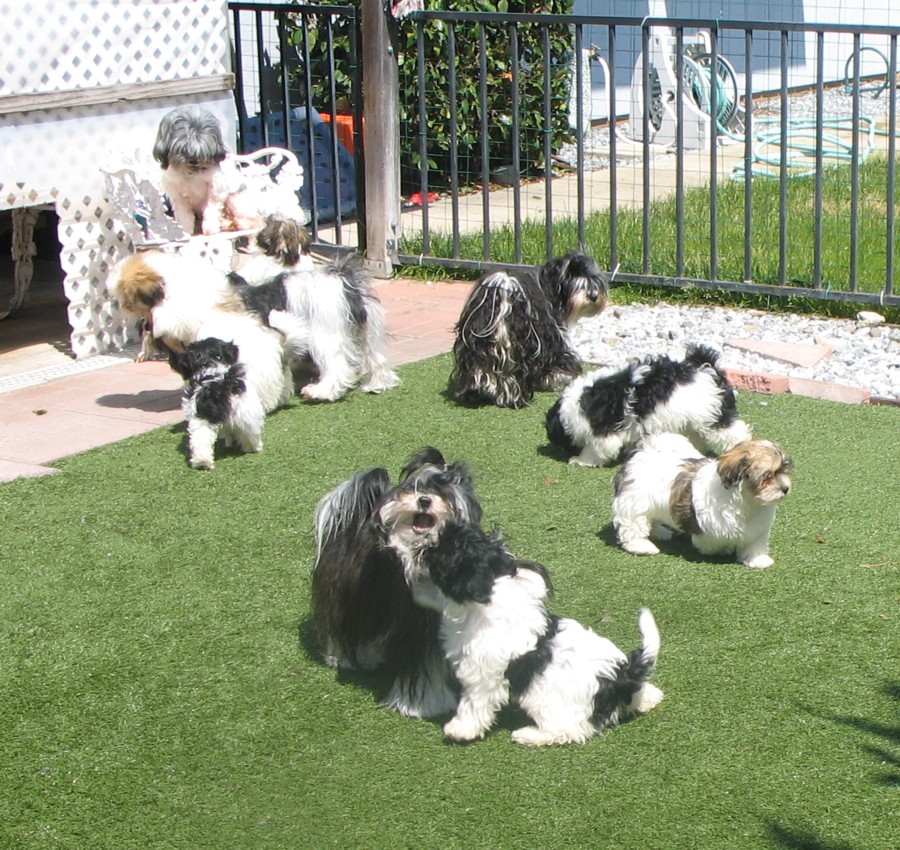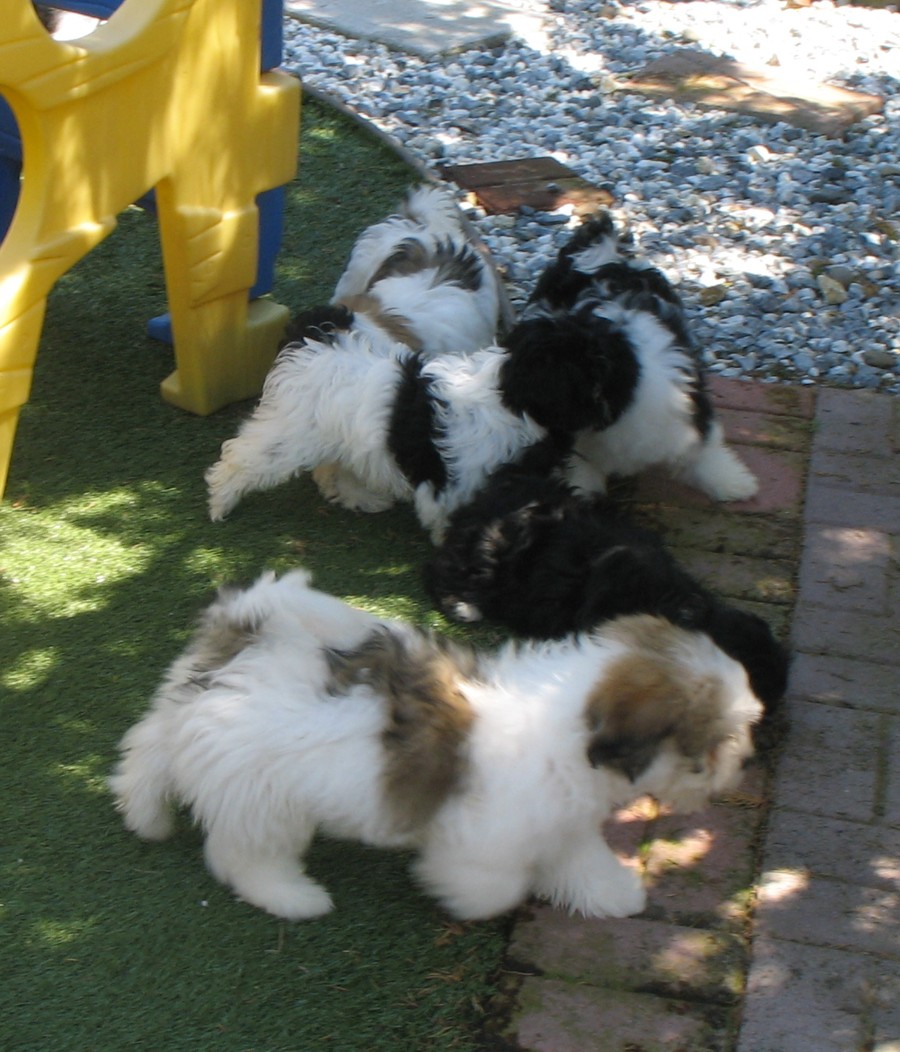 It is so fun to watch the puppies as they grow. Monty was close to his Championship when we lost him to a tragic accident, Buttons has finished her Championship and Sparky got his first points November 3rd and finished on November 27th 2006. They have been fun to show and in June of 2007 Blaze finished his Championship. I am hoping they all stay this nice as they grow and mature.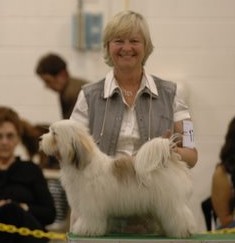 Monty who left in December 2006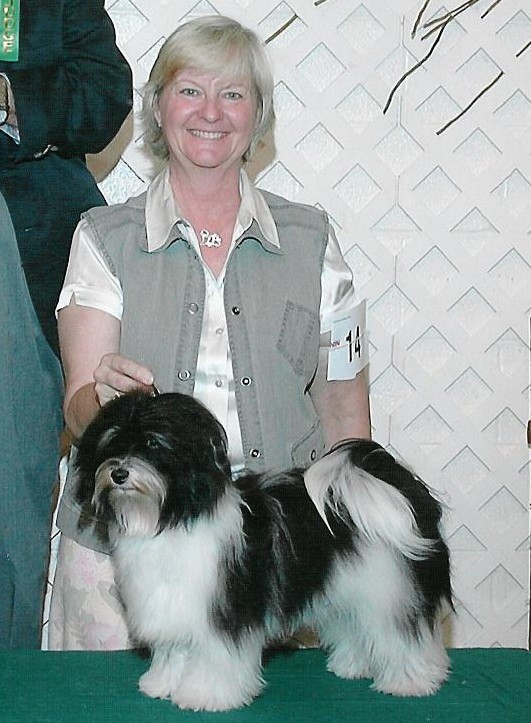 Buttons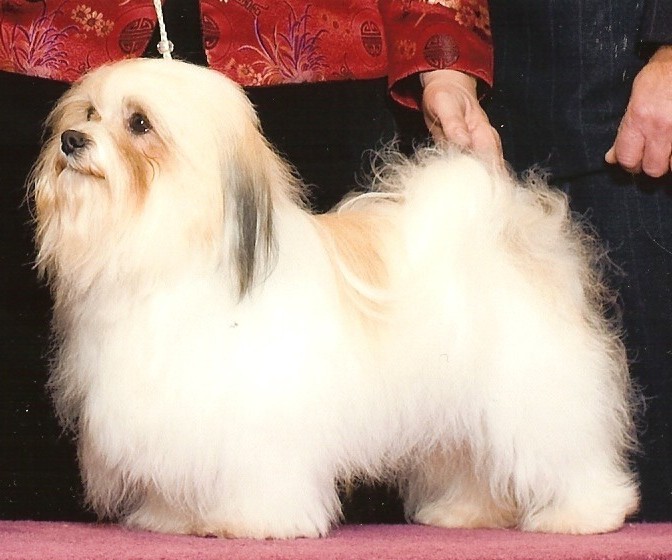 Sparky finished his Championship in November of 2006, only showing for one month, and received and Award of Merit at the AKC Eukanuba Dog show December 1, 2007.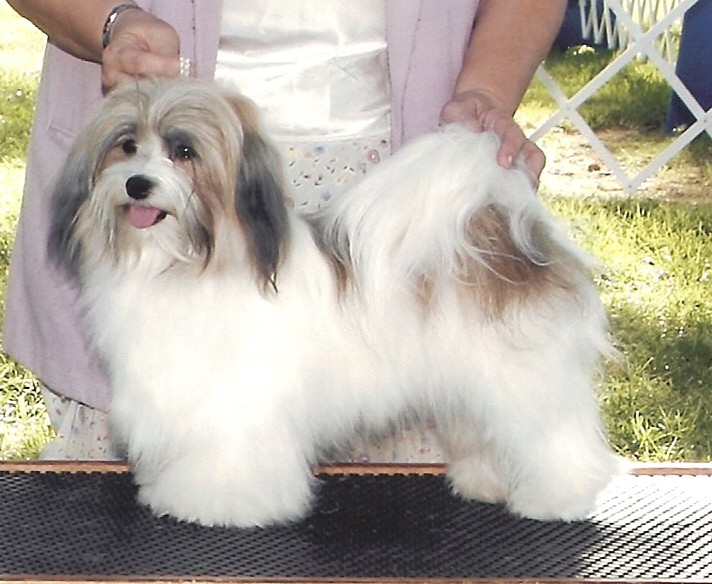 Blaze