I would like you to meet our very first Havanese, it is so great to be love by the best. This is our Gidget, Ch. Wingsongs Gidget Hailey, our beginning and our first love.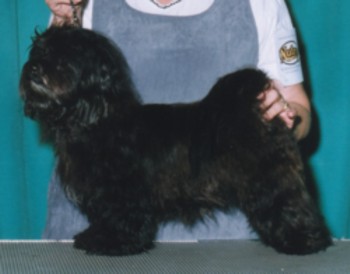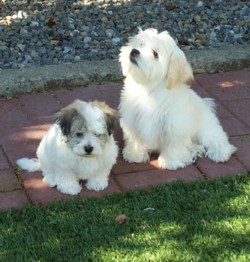 These two young ladies are Gidget's granddaughters, the cream colored one on the right is also Ranger's daughter. Color in a Havanese should not be as important as personality. You want to make sure that it is a right fit for you and your family. They say that the girls love you but the boys are in love with you and they are extremely devoted no matter what sex they are.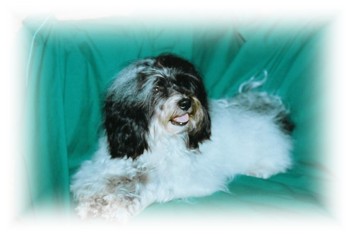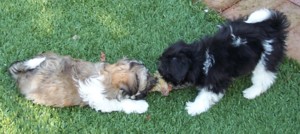 This is Ranger, Ch. Lil Pawz Lone Ranger, Gidget's son and our first Bred By Champion!! Next to Ranger are two more of his daughters. You will find that no matter what color you get as a puppy most of them will be changing as they grow. It seems that there are very few colors that will look the same when the dog is an adult compared to what the color was as a puppy.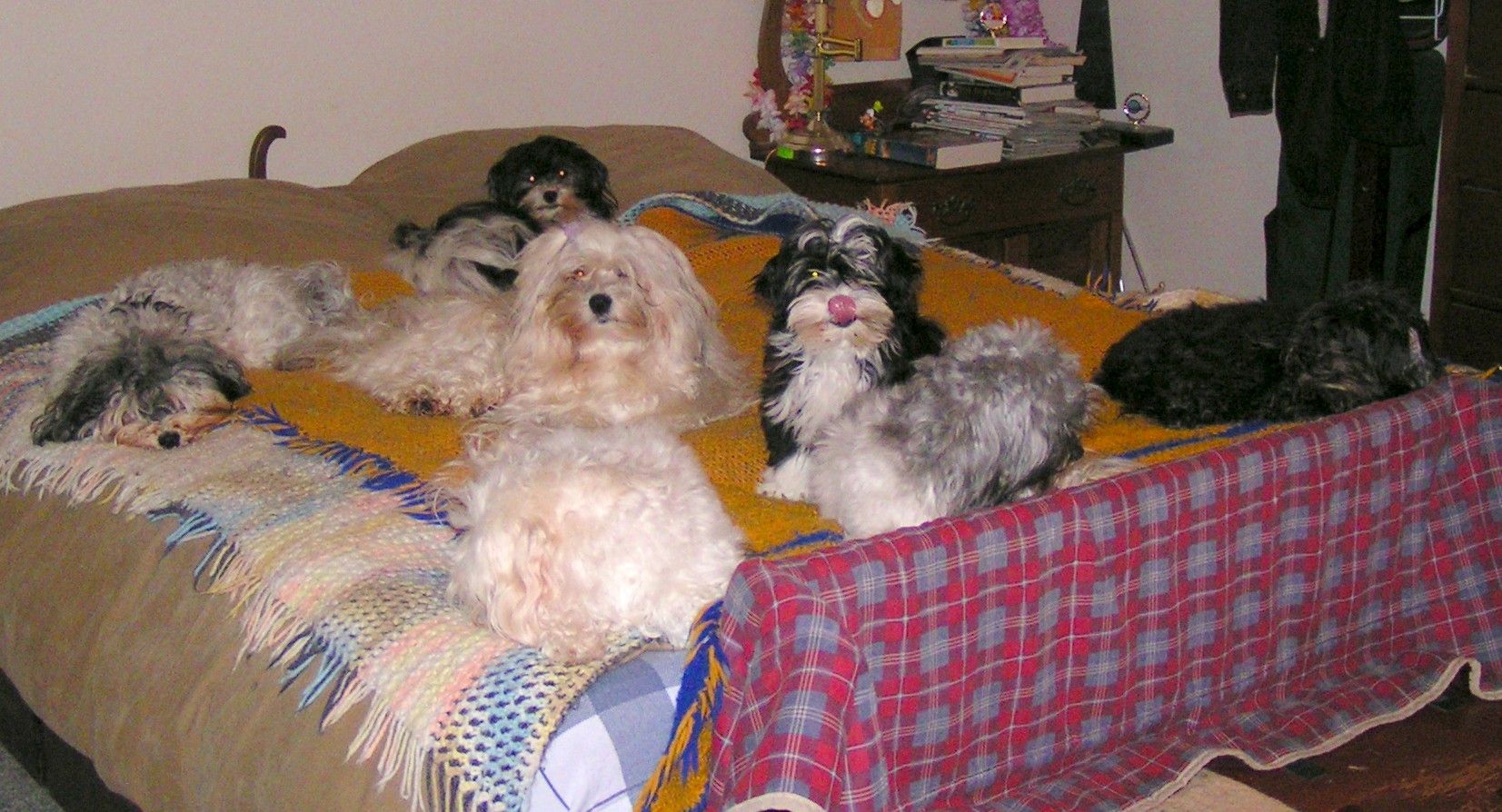 The crews favorite hang out seems to be our bed. They will share it but you really have to ask nicely and expect to be smothered with kisses and love, it's a small price to pay for a nap. A Havanese wants to be with you most of the time and even a trip to the rest room can get very crowded so plan accordingly. Remember to never leave a tempting section of toilet paper hanging down as it and the rest of the roll could be found drug all over the house. Paper towels and home or office work should be kept up up out of reach and you can't believe how high they can reach. Shredding paper is one of their favorite past times right along with stealing a sock or two or any cloths left on the ground. They are so delightful and intelligent so they learn how to train you very quickly.